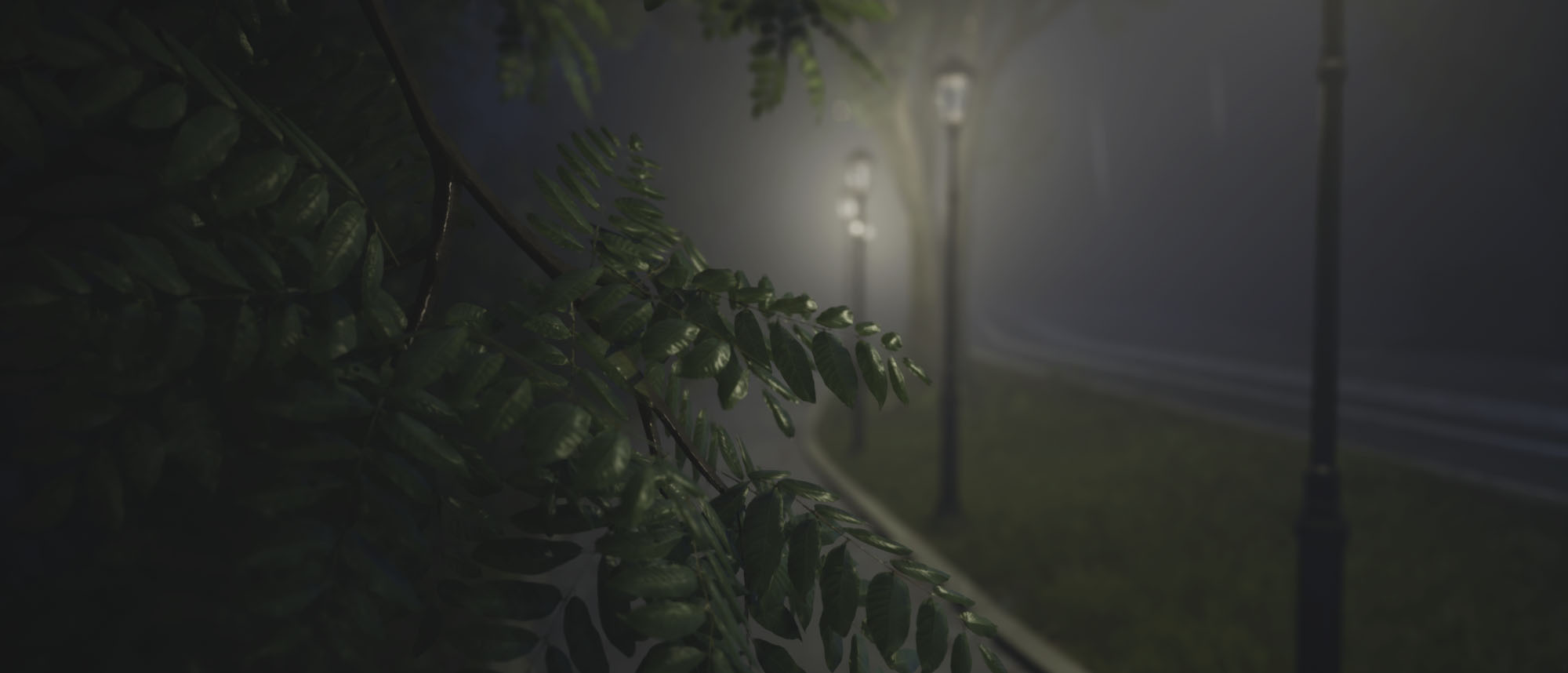 Syon Park Demo
A downloadable game for Windows
---
The environment was made by SilverTM (Andrey and Aleksey Serebryakov)
I added my own lighting and game mechanics to turn it into a short photography experience, accompanied with some calm jazz piano. (playlist here)

1650 minimum reccomended card for 60fps.
---

My other exploration games:
Download
Click download now to get access to the following files:
Comments
Log in with itch.io to leave a comment.
Your work is always amazing and atmospheric. Thank you for this beautiful walk in the park. :D
Beautiful and relaxing game. Surprised how much was in here for a demo, I love how much I found myself being lost, there's somewhat of a beauty in that alone. Really good music track too for the atmosphere I'm using it now to go to bed lol. I love all the places you turn explorable in your games. I was wondering if you would ever consider making an urban version of your other Japan setting. I remember how one of the secrets in Kyoto allowed you to visit the structures outside but just for a second. That tease has always made me want more or an expansion of Japan. Though only any of this matters if its something you want to do. I know these games take a lot of time and effort! But personally I think the streets of Tokyo or other cities and their neon light night atmosphere in Japan could be amazing by your hands. Look forward towards the rest of the games you release man I've been playing them since the first and will do so till the last <3
Also I know cities scapes are pretty hard.. so maybe just an expansion of different part of the many islands
hey thanks so much! yeah I'd love to do something of that type too. I might give the kyoto game a remaster someday
Fantastic atmosphere. You should add "press u for umbrella!"
Absolutely love it. The music and the feeling make me forget the real world for a short time.
Just a sidenote, I know it's a demo, but I still want to point it out, there is a little passage under the road where you can see raindrops hitting the ground. Just FYI.

Is this not VR supported like the others?
You never stop to amaze me with your works! So atmospheric and beautiful!
I'm so hyped, the trailer looks great, the game is 3x larger in filesize than usual (and it's just "demo"), gonna play it tomorrow :O